Skip to Content
Quality Pump Manufacturers
Featured manufacturers
Our featured pump manufacturers offer you unbeatable quality with durable products. When it comes to pump sales, these are some of our most preferred manufacturers that provide innovative items and solutions for common and unique problems. Featured pump manufacturers include: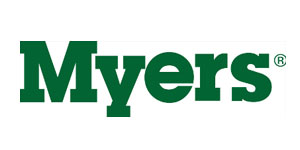 FE Myers
A leading provider in our pump sales that specializes in engineered wastewater systems and solutions, submersible non-clog products, submersible grinders, and centrifugal systems and solutions. Other specialties include packaged lift stations, sump and sewage, and high-pressure reciprocating
---
Crane Pumps & Systems
One of the top manufacturers in our pump sales, Crane Pumps & Systems heads four brands that can tackle most problems you'll encounter in the lifetime of your pump systems.
---
Other leading manufacturers
Our other leading pump manufacturers are as reliable, high-quality, and effective as those listed above. These manufacturers include FLUX, Graco, ITT Goulds Pumps, Jabsco, March Pumps, MP Pumps, Neptune, Oberdorfer, ROTAN, and Zoeller. They all still offer you the efficiency, dependability, and cost-effectiveness that your company needs.
For more information on our manufacturers and to find out the right system for your needs, contact Simonds Machinery Co. in Southern California, today. One of our pump sales specialists or techs can assess your needs and work with you to find the pump system that will work best for your needs and budget.
Pump Distributors And Service In California
When you're investing into a high-quality pump system, you need to make sure your money is money well-spent. At Simonds Machinery Co. in SoCal, we offer pumps, systems, and accessories from only the best pump manufacturers on the market today.
Investing in high-quality products means you're investing in reliable, lasting solutions that will benefit your business, home, or industry in big ways. The brands we carry are the surest way to achieve that level of quality. With our leading pump manufacturers, you can feel confident in the pumps and systems that keep your industry going, knowing they won't constantly need repairs or cost you money due to lack of efficiency.
Simonds Machinery Co. employs a team of expert pump sales professionals that will be able to suggest the best manufacturer, systems, and accessories to achieve your goals and meet your needs. We also offer free estimates and consultations to give you our expert opinion on what will work best for you. With more than 100 years of experience backing our every move, we've got the knowledge base to provide you with the optimal solutions for your pump needs.