Skip to Content
Industry Pump Systems in California
Many businesses and industries today rely on pump systems to function well, preserve sanitary environments, and run more efficiently. At Simonds Machinery Co. in San Francisco, CA, we're able to serve these various industries with high-quality, reliable pumps and systems that will keep you running smoothly. Whether you're in the biotech industry or the pharmaceutical industry, we offer pumps and services that will be able to manage whatever you're using it for. We can help you decide which pump system would be best for your business, based on your unique needs.
We're backed by unmatched experience, a commitment to total customer satisfaction, and a need to provide top-notch products and services to every customer we work for. Pumps are our specialty and passion, and we're familiar with and experienced in virtually every pump application that exists. Let us put our expertise to work for you and your business, so you can start running more efficiently today.
Food and beverage applications
The food and beverage industries have many uses for pump systems and need them in order to thrive. At Simonds Machinery Co., we offer an assortment of hygienic pumps for the food and beverage industry that meet FDA and 3-A sanitary standards. We have available pumps that are stainless steel, centrifugal in nature, with air-operated diaphragms. They also are equipped with a rotary lobe and can be cart- or skid-mounted to your specifications and demands.
Our food-grade pumps are sterile, hygienic, and help preserve a clean environment that is able to run efficiently. We can help you choose the correct pump system to fit your needs, and then we can install it for you with ease.
Biotech and pharmaceutical applications
The biotech and pharmaceutical industries both require stringent standards of cleanliness and hygiene in every aspect of the equipment they use, so we offer a line of pump systems to meet those needs. Whether you're mixing, purifying, filtering, measuring, or performing other tasks that need to be precise, sterile, and monitored, we can help you find the ideal pump system for you that is sterile, hygienic, and designed with your industry in mind.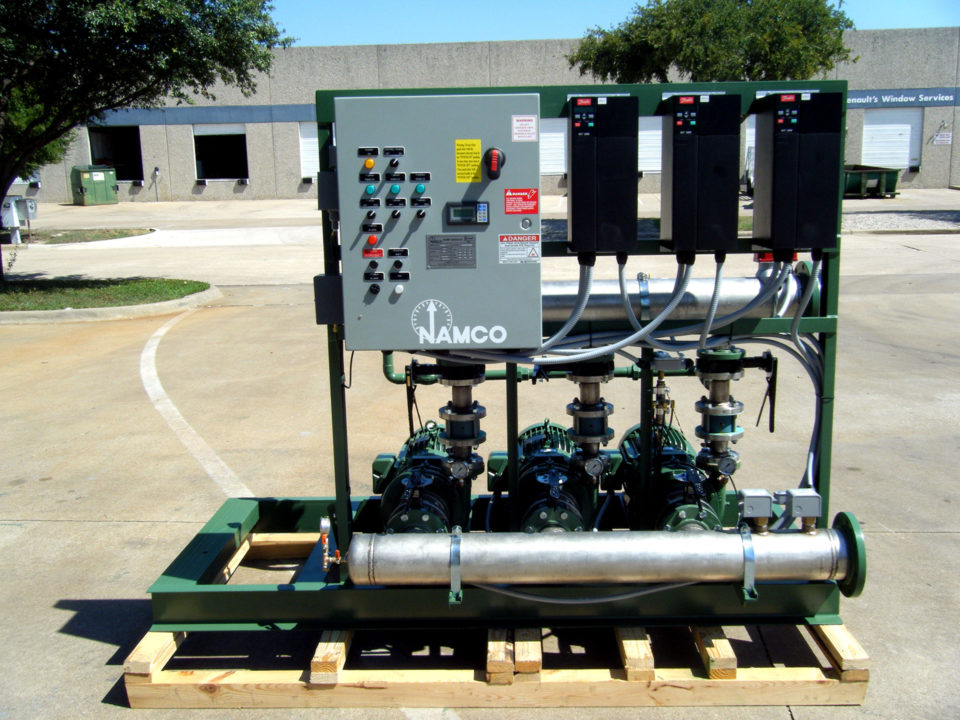 Other applications
For other needs, we also offer a host of pump systems that allow us to accommodate a variety of other industries. We're able to provide recommendations and installation of pressure sewage pump and sump systems for commercial, industrial, and municipal needs, as well as pressure booster systems, to increase water pressure for more efficient and convenient uses.
Wastewater management pumps are another system we install and sell. Systems that are able to handle corrosive acids, caustics, oils, and other similar fluids are also available, with various materials, features, and pumps to choose from to ensure safety and functionality for your unique requests. High-pressure systems are another industry specialty of ours, and we can provide up to 5,500 PSI.
Whatever your industry is, from the food and beverage industry to biotech, Simonds Machinery Co. based in San Francisco, CA, can equip you with the necessary pump system to function at top performance. We offer free consultations and estimates, so reach out to us today to get started.