Skip to Content
Pump Services in Northern California
In today's world, pump systems have evolved into beautiful technological products that work smoothly to power many different aspects of society. Pump systems have various applications, such as municipal, industrial, commercial, and residential. At Simonds Machinery Co. in San Francisco, CA, we can handle them all.
With more than a century of experience in the business, our team of unparalleled experts is well-equipped to provide you with exceptional service at every step of your pump system's life, from simple design to replacement. We have free consultations and estimates available as well, so you can be sure of what you're getting, what the price will be, and what will work best for your needs.
Service & Repairs
From design to repairs to replacement, we at Simonds Machinery Co. provide you with comprehensive, expert pump services for your systems to keep them primed, reliable, and functioning at top efficiency. We offer basic design services, meaning we'll work with your timeframe, budget, needs, and available space to find the best solution for you, all without compromising on quality.
Once designed, our team will install the system and all of its components in a timely and professional manner. We ensure that it's done correctly every time, and we don't cut corners in order to get the job done faster. If a system isn't installed correctly, it can cause massive problems for you and your business or home later down the road. This is something we know and have seen the consequences of from other jobs we've been called in on—and it's not something we'll let happen to you.
Maintenance is a key part of our comprehensive services, and regular maintenance is vital to keeping your system running like new. We'll perform routine maintenance to keep you going without a hitch, and we'll do it in a way that will respect your space and business and cause you the least inconvenience.
If you ever do encounter an issue with your system, such as clogs, leaks, broken parts, or other problems, we're able to analyze, diagnose, and repair the problem. We'll work with you to find a solution to prevent further mishaps while repairing the leak or part for you.
Inspections, consulting, and testing are other specialties that we provide for you so you can stay on top of your system's functionality to keep it in prime condition. We also offer refurbishing pump services, and we're licensed technicians for the leading brands on the market.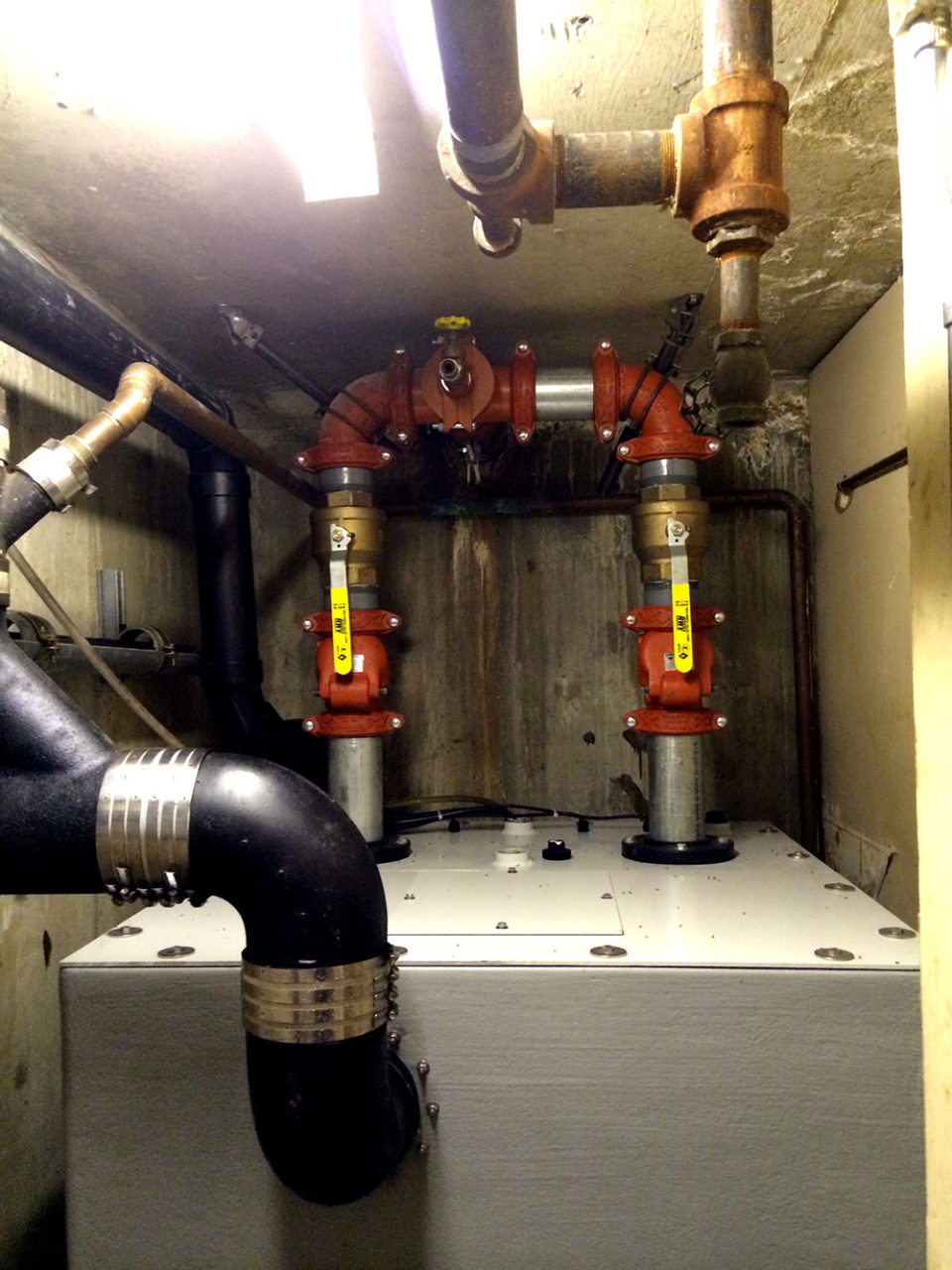 Retrofitting
Retrofitting is one of our pump services offerings and allows us to bring your outdated pump system into the present. If you're struggling with a pump system that often encounters problems, is struggling to function, or is simply outdated and inefficient, allow us to upgrade it for you with little to no hassle. We're often able to perform our pump retrofitting services without you being without service or you being without service for a very short length of time.
Don't continue to fight a system that's clearly failing. We offer free consultations to assess the state of your system to decide if pump retrofitting is the best option for you or if it's time for a replacement.
No matter what pump services you need, rely on Simonds Machinery Co. in San Francisco, CA, to give you incomparable service that will restore your pump system to one that will last you for years. Whether you need help with design, updating your outdated system, or simply routine maintenance, we'll ensure that your experience with us will be one that can't be topped. We've spent the last 100 years perfecting our approach, after all.